Institute of the Information Society Deems "Quite Significant" the IDEA Project's Contribution to Overcoming Digital Divide in Russia

Stockholm Challenge GKP Awards 2007 Finalist





01.02.2012 Moscow
The results are in for the Russian Search for Best Center Women Managers, which was part of the Global Search for the 100 Outstanding Telecenter Women Managers, a joint initiative by the International Telecommunication Union (ITU) and Telecentre.org Foundation. In Russia the competition was run by the Tvoy Kurs Project.
The main objective of this international competition was to recognize the achievements of grassroots telecenter women managers/operators all over the world and the tremendous positive impact they have generated in the lives of others. As we have already
announced
, all Russian participants of this contest are included in the Global 100 Oustanding Telecentre Managers list
In Russia all coordinators of Tvoy Kurs Centers could vote for their best colleagues, and
THE WINNERS ARE:
I place – Irina Kotkina, A. P. Pyrerka Nenets Boarding School, Naryan Mar
II place – Ludmila Ulyeva, M. Gorky Regional Academic Library, Volgograd
III place – Alla Kostishko, Ulyanovsk State University, Ulyanovsk
These three names are well known in the Tvoy Kurs community. These women are active participants – and often initiators – of Tvoy Kurs events, forum discussions, webinars and Skype-conferences. They are well respected in their home communities, and it is largely their efforts that have promoted Tvoy Kurs in their regions, enabling hundreds and thousands of their fellow-citizens to integrate successfully into the modern digital space.
We extend our warmest congratulations to the winners! We are proud to have them as members of our large team who serve as role models of creativity, enthusiasm, willingness to share experience and constant growth and self-development.
Our Winners: Up Close and Personal
29.01.2012 Moscow
The "VisITing Card" Video Contest , aimed at promoting Tvoy Kurs Centers and their work, has announced its winners. The authors of short videos submitted to the contest were asked to tell viewers about their home communities, about a typical workday of the local Tvoy Kurs Center and its main achievements, and about Tvoy Kurs trainees and alumni. Six Tvoy Kurs Centers sent in their submissions.

According to the vote, the winners of the contest are:

I prize – Archangelsk Tvoy Kurs Center (coordinator Yulia Maksimova)
II prize – the Tvoy Kurs Center of Volgograd State Agricultural Academy (coordinator Olga Kochetkova)

We extend our warm congratulations and sincere thanks to the winners for their willingness to tell others about their home communities, their Tvoy Kurs activities, successes and discoveries, daily challenges and celebrations.
25.01.2012 Moscow
Our figures show that Tvoy Kurs boasts more than 2,000 trainers – or, to be exact, 2,222 trainers registered in our official database as of today. We trust that all of them are people of high responsibility, professional excellence, and a kind and friendly attitude.

We have received fascinating contest applications from many trainers who told us glowing stories about their work and trainees, and shared their successes and frustrations. We are very thankful to everyone who chose to take part in the contest, and since many of you deserve to win, our judges had a rather hard time choosing the very best.

Even though initially we intended to select just one winner, in the end the judges decided to award two best Tvoy Kurs trainers:

I. Anastasia Ershova, Togliatti State University
II. Yulia Zaitseva, Krasnoyark Regional Academic library

Read more about our participants
13.12.2011 Moscow
The coordinator of the Tvoy Kurs Center of A. Pyrerka Nenets Boarding School in Naryan Mar Irina Kotkina and Ludmila Ulyeva, the coordinator of the Tvoy Kurs Center at M. Gorky Regional Academic Library in Volgograd, achieved convincing victories in prestigious international contests, run by Telecentre-Europe and Telecentre.org. Irina Kotkina received the title of the Best European Telecentre Manager at Telecentre-Europe Awards 2011, held by Telecentre-Europe in partnership with Microsoft this year for the first time, while Ludmila Ulyeva became the best in Eurasia in the Global Search for 100 Oustanding Telecentre Women Managers 2011
Along with Irina and Ludmila, other Tvoy Kurs Center coordinators were also named among the 100 best Telecenter managers , including Olga Kochetkova (Volgograd State Agricultural Academy), Alla Kostishko (Ulyanovsk State University), Dina Bryuske (ORT-KesherNet ICT center, Tambov), and Mariyat Artyukhova (Computer Practicum Journal, Ufa).

News Archive


IDEA program graduates receive licensed certificates upon successful course completion, authenticity of which can be checked on the website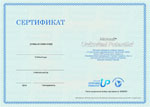 IDEA Project Certificate


Statistics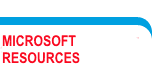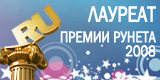 Russian Internet (Runet) Award-2008 Winner



04.01.2010
Computers Make Dreams Come True for People with Disabilities


03.01.2010
Better Qualifications for a Better Salary


30.12.2009
The Hero of the Omsk IDEA Center






2280 IDEA Unlimited Potential Courses - 21484 People Trained

8919 People with other abilities participated in 1772 seminars and courses

Executive summary IDEA